Workshops, Retreats & Events
Do you need some time out from your hectic schedule or want to learn more on a particular topic? Come along to one of our mini retreats or yoga workshops.  Suitable for all levels including complete beginners with no prior yoga experience.   
Charley Hickey C-IAYT is a senior yoga teacher & certified practicing yoga therapist.   With two decades of teaching experience and over 30 years of yoga and meditation practice.  She has a special interest in yoga for chronic pain, insomnia, working with older adults & those recovering from injury.  Charley's workshops are engaging, fun and interactive, combining evidence-based practices rooted in traditional yoga philosophy.    
Our yoga workshops & retreats are held in various locations.   Advance bookings are recommended as numbers are limited and spaces often fill quickly.  Yoga teachers are also welcome to attend our workshops and can claim continuing professional development points (CPD).    If you have an interest in the area of yoga therapy, you will benefit from experiencing some of these topics in action.
 We're still in the process of rescheduling some of our events due to COVID-19, thank you for your patience and understanding!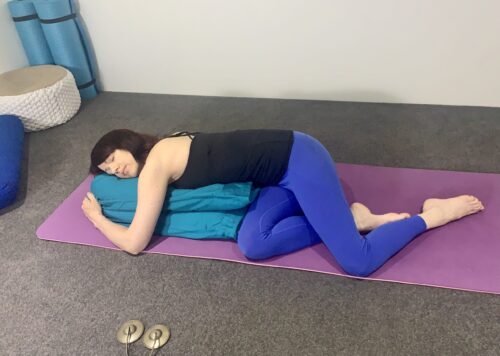 Sleepy Time Yoga Live Online
Monthly Event with Charley ~

Relax and unwind with deeply restorative, passive poses using props like pillows and blankets from around your home
Thursday 25 Mar & 29 April 2021 ~ Live Online
Ultimate Indulgence Yoga Evening
Candlelit Serenity, Sublime Sounds & Dinner. Join us for our unmissable dinner with a yoga twist!
Friday 13 August 2021 ~ 6.30pm – 9pm @FreoPCYC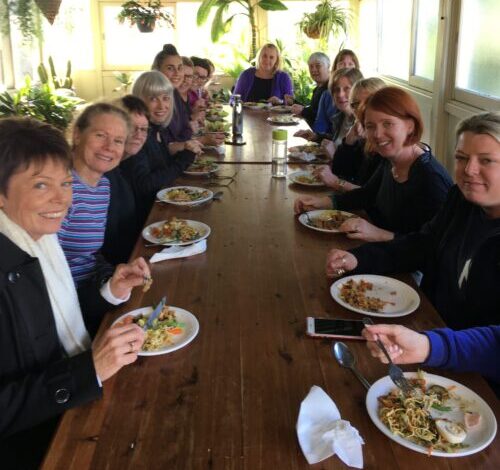 Women's Self Care Yoga Retreat Day
How would you like to spend a whole day dedicated to nurturing your entire self? Our women's yoga retreat day could be exactly what you need!
Sunday 24 Oct 2021 ~ 10am – 4pm @Sivananda Ashram
Yoga For Pain Workshop
With experienced yoga therapist Charley Hickey C-IAYT. No yoga experience needed.
Event Schedule Postponed Due to COVID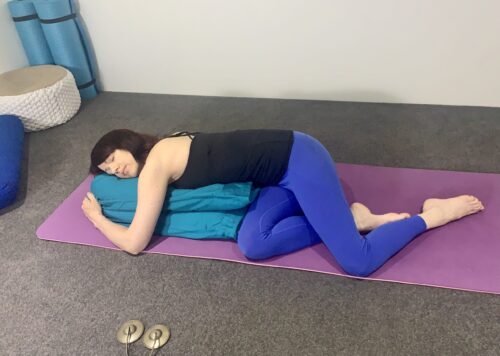 Yoga For Sleep Workshop
Trouble sleeping sometimes? You are not alone! The good news is that there is a growing evidence base for yogic management. Join experienced yoga therapist Charley Hickey C-IAYT for this interactive and experiential workshop.
Event Schedule Postponed Due To COVID
Foam Roller & Yoga Workshop
Learn how to easily & effectively use foam rollers and massage balls to release tension in the entire body using self-myofascial release
Event Schedule Postponed Due To COVID