About Our Yoga Classes
Feeling anxious about coming to yoga?  It's normal to feel a little apprehensive if you haven't tried us out before.  If you're confused about all the different styles of yoga out there and what might suit you, we're not surprised!  It can be stressful trying to work it all out and we are here to help. We are a friendly and established yoga school located just south of Perth in Applecross, Bateman & Fremantle (Hilton) plus online.  Our yoga classes are a combination of gentle therapeutic yoga including mindfulness and relaxing meditation.    The pace is gentle with an emphasis on breathing and awareness.    You don't need to be able to touch your toes and we promise that you won't feel silly!  
Charleyoga aims to make yoga classes accessible to all abilities, including those with injuries and bodily restrictions.  We do not try or pretend to be everything to everybody.  We specialize in what we do and and want to get you moving more freely in your body, mind and breath. If you are under the care of a health professional, as long as you have clearance to do some gentle exercise then we are happy to have you in class.  There is an online option too if you prefer to practice at home.
Plenty of fit and healthy participants also come to class each week too.   We help you to get in touch with your body, however you find it to be on any given day. We also offer one on one private or small group yoga therapy sessions tailored to your individual needs.  Appointments are with certified yoga therapist Charley Hickey C-IAYT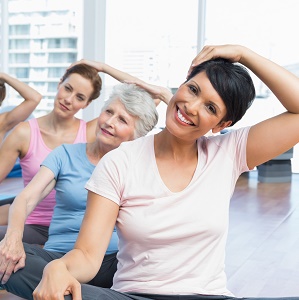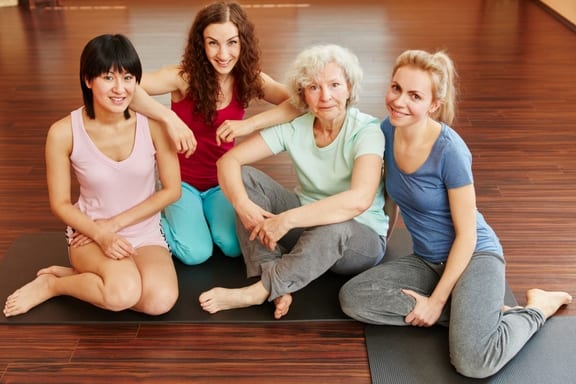 What To Expect
We design our yoga classes with specific therapeutic goals in mind each week.  For example, we may focus on releasing the spine and improving it's function in passing messages to the rest of the bodily systems.  There may be some work lying down  where the spine is supported. Sometimes we might centre the practice around a breathing technique or reducing stress to move you towards a state of deep relaxation.
It's always a little different each week but everything is explained in detail and a variety of options are given so that everyone can join in.  Many students report reduced stress levels and better sleep after a yoga class.  Befriend your body, find new confidence & put yourself first.  Isn't it time?
How Do You Join?
You can join our yoga classes anytime during our terms.    All our yoga classes are open level so you can join at any class on the timetable and know there will be options to suit you in each and every class.   We limit the amount of beginners in each class so that we can still keep a special eye on you.  Attendance is flexible between classes once you are joined up (subject to space)
Check out the timetable, make a booking and we will see you soon. What are you waiting for!