Bookings essential & spaces limited due to COVID-19
Term Dates
Yoga Applecross, Fremantle & Bateman
Spring Term
Mon 12 Oct – Fri 18 Dec
Summer Term
Mon 1 Feb – Fri 1 Apr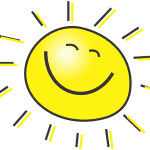 Autumn Term
Mon 19 Apr – Fri 2 Jul
Winter Term
Mon 19 Jul – Fri 24 Sept
Beginners welcome in all our yoga classes
All our gentle therapeutic yoga classes are open level so you can join any class anytime!   This is because we give options for all levels, including beginners at each class so you'll never feel left behind.  We still keep a special eye on new students and limit our intake for newbies at each class. 
We mostly take term bookings which is the cheapest way to join. This reserves your space and allows you to catch up between classes if space permits.   You will also get bonus access to an online video each week in case you miss class or want to practice at home.  We also have an online version of our course which runs alongside the face to face classes. 
If term has begun you are still able to book and join in for the remainder.    For single classes, please contact us to check for space or book online once term is underway.  Bookings are essential for all classes so we can adhere to physical distancing guidelines. View our COVID-19 policies here
Prices range from $11 – $22 per class depending on enrolment options, concession pricing is available. View our full pricing schedule here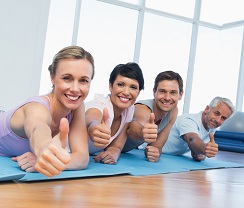 Locations
Yoga classes are located just south of Perth in shared studio spaces in Applecross,  Fremantle & Bateman.  There is ample free parking, heating and cooling for your comfort.
Yoga Applecross

Applecross Tennis Club
32 The Strand, Applecross

Charleyoga Applecross
Applecross Tennis Club 32 The Strand, Applecross
Yoga Fremantle

Fremantle PCYC
34 Paget Street, Hilton

Charleyoga Fremantle
Fremantle PCYC
34 Paget Street, Hilton
Yoga Bateman

Mandala Hall
Bill Ellson Reserve
1 Mandala Crescent, Bateman
Charleyoga Bateman
Bill Ellson Reserve 1 Mandala Cres, Bateman