If you've ruled out yoga, think again!
You don't have to let injuries, stiffness or pain hold you back
Tell me more...
Book Now
Yoga Fremantle Perth, Applecross & Bateman or Online
Why Choose Charleyoga?
Are you feeling apprehensive about joining a yoga class? Maybe you've tried yoga but found it hard to keep up?  Or have you had a recent injury or illness that's holding you back?
At Charleyoga we understand you may be stiff from inactivity,  sore or returning from injury and we want to help you build strength, mobility and confidence again. With over two decades of experience we specialise in gentle, therapeutic yoga that's perfect for all abilities. We'll give you lots of options so you can move at your own pace and feel at home in our friendly yoga classes in Fremantle, Applecross and Bateman or online.
A safe & inclusive space to
befriend
your body & mind
Befriend Your body
And feel good in your skin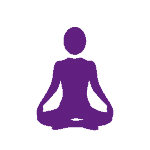 Put yourself first
And reconnect with who you are
Kickstart your daily yoga practice today!
Get instant access to Charley's FREE 60 Second Online Yoga Series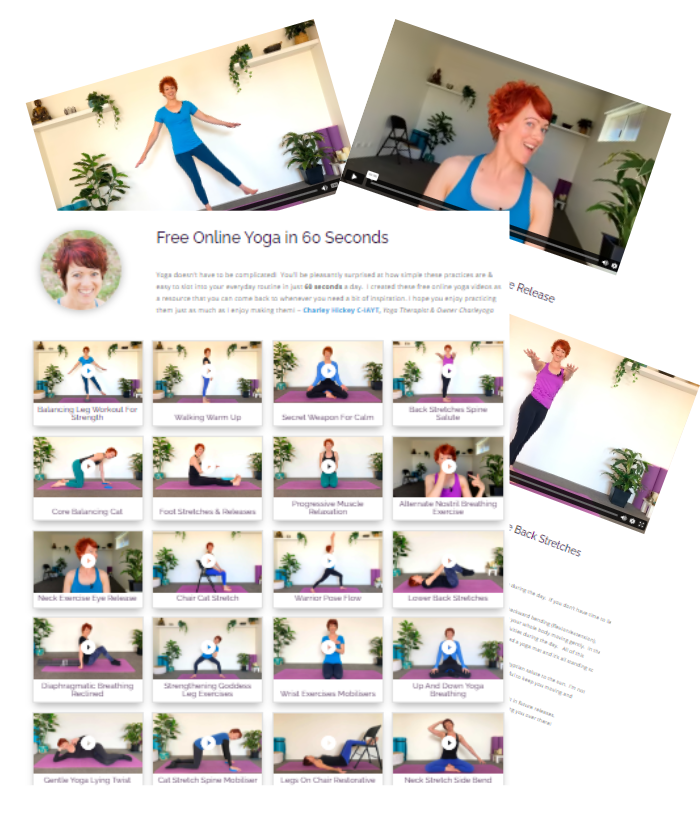 What our students are saying

Charley's Story
With over two decades of experience teaching yoga and more than 30 years of practice I suppose I have found my life's purpose!  I'm one of the lucky ones that love my work and find great joy in introducing others to the practice of yoga.   I teach regularly on the group class timetable and provide private yoga therapy consults alongside our workshop and retreat offerings.
I have significant experience working with people who have chronic pain, old injuries, joint problems and many other health conditions.  I've never turned anyone away yet and can work alongside your health care provider or our own network of trusted providers.
Prior to teaching yoga I enjoyed a varied career in hospitality management and in the corporate world as an event manager with no intention of teaching yoga.
It's hard to believe now but Charleyoga came about by accident….
Yoga Fremantle Perth, Applecross & Bateman 
We are a small, friendly and established yoga school located just south of Perth in Applecross, Bateman & Fremantle (Hilton).  Our yoga classes are a combination of gentle therapeutic yoga incorporating mindfulness and relaxing meditation.    The pace is gentle with an emphasis on breathing and awareness.    You don't need to be able to touch your toes and we promise that you won't feel silly!
We encourage you to take things at your own pace whilst relaxing and enjoying the movements.   Our teachers will never poke you, push you or try to move you into impossible positions.   As you get more familiar with things, you are welcome to challenge yourself a bit further.   Private or group options available depending on your preference.