Self Care Yoga Retreat Day
How would you like to spend a day dedicated to nurturing your entire self?
When: Sunday 27 November 2022 – 10.00am – 4.00pm
Cost: $155 ($140 concession) including lunch & goodie bag
Venue: Sivananda Ashram – Beacon Yoga Centre, 151 South Street (corner Field Street), Beaconsfield map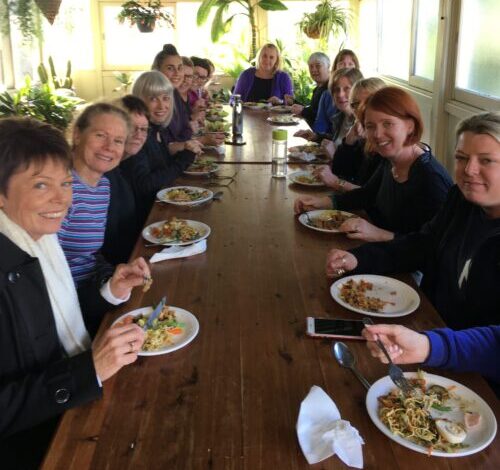 Enjoy a rejuvenating day of gentle yoga
How would you like to spend a day dedicated to nurturing your entire self?  All of this in a tranquil location tucked away in a leafy southern suburb of Perth.    Come and join like-minded people for a rejuvenating day of yoga. Hosted by yoga therapist Charley Hickey C-IAYT along with hand-picked guest teachers.
The pace is gentle with options given for all levels, even if you have never done any yoga before.  We guarantee you will leave feeling more relaxed than when you arrived.
The yoga retreat day includes:
Gentle yoga practices that anyone can do
Relaxing breathing techniques & guided meditations
Intention-setting to make time for YOU every day!
Walking mindfulness meditation & time for silent reflection
Sublime crystal bowl sound session 
Fully catered with a delicious vegetarian lunch
Goodie bag to take away with you
Held at the historic and picturesque grounds of the Sivananda Ashram in suburban Fremantle.
BYO mat, blanket & pillow, pen & water bottle. Please bring some warm layers for the periods of stillness. Mat spaces will be marked for physical distancing & COVIDsafe plan is in place. Bookings are essential and we expect this one to fill fast. We hope to see you there for what promises to be a memorable day!
Please do not hesitate to contact Charley 0439 966 059 info@charleyoga.com.au directly if you have any queries.
About The Presenters
Charley Hickey C-IAYT is a senior yoga teacher & certified practicing yoga therapist. She is the owner of Charleyoga and has two decades of teaching experience and over 30 years of yoga and meditation practice. Her work includes regular group and private therapy classes along with specialised workshops. She has a special interest in yoga for chronic pain, working with older adults & those recovering from injury. Charley's workshops are engaging, fun and interactive, combining evidence-based practices rooted in traditional yoga philosophy.
Heather Robbins spent 9 years in training to become a yoga teacher and also trained and assisted in the facilitation of regular Sound Bowl Meditation Sessions. Heather now facilitates her own Sound Bowl Mediation Sessions with a collection of colourful bowls and sounds. Each bowl is made of 99% Quartz crystal and they resonate at different pitch. When the bowls are played together with care, they can assist students in deep relaxation and rest.  Certain environmental factors can affect the sound which each bowl resonates, so every session is unique and special.
Testimonials From Our Fremantle Yoga Retreats
"Fantastic Food"
Wonderful all day. Felt free from a lot of the stress I had been experiencing through illness. My headache went and felt free to enjoy every experience.  The food was fantastic and it was great to talk to other members of the group whom I did not know. Also the exercises gave us the opportunity to do the same. All leading to a very safe and great experience which I really enjoyed. Thanks to both of you
"Look Forward To Next One!"
Thoroughly enjoyed the day. Two lovely practitioners bringing their skills together to have something for everyone. Great food and company too. Look forward to the next one.
"Loved Every Minute"
My daughter and I took part in Charley's Yoga Retreat and loved every minute of it. We thoroughly enjoyed it for so many reasons: Relaxation, sharing, learning, calming, camaraderie and helpful guidance. So I will be booking my place as soon as another day is offered.