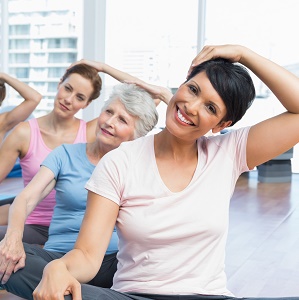 If you want to learn a bit more about yoga for back pain in Perth then this is the workshop for you.  Take a load off and come and relax with us for the afternoon, you won't regret it!
Sunday 24 November 9.30am – 12.30pm

Cost: Standard rate $70, concession $65.  Book Here If you'd like to make a day of it, join us for our  "Pre-Christmas Recharge Retreat" which runs directly afterwards at 1.30pm – 4.30pm
Venue: Sivananda Ashram & Beacon Yoga Centre, 151 South Street, Beaconsfield
Join Charley Hickey C-IAYT experienced yoga therapist and senior yoga teacher for an afternoon of learning and practice.  The session will include:
Overview of back pain, some common causes & identifying what yours might be – "Mindfulness"
Understanding some of the bodily connections and how yoga might help, particularly breathing.
Overview of some of the research into yoga for back pain
Practice of some short, general, safe, gentle daily sequences
Build your own short practice to do at home
Identify if further treatment/referral is needed
Enjoy a series of gentle controlled movements interspersed with relaxing guided meditations.  This will assist in releasing and relaxing the spine whilst easing tension in the whole mind/body system.Includes afternoon tea and a take home pack which you can refer to later.  Bring a mat, blanket, cushion and water bottle or mats are available to borrow if needed.
This workshop is suitable for all levels, including complete beginners and those with old back injuries.  If you'd like to have a chat first then please do give us a call or book a free 15 mins phone consult with Charley here
Read more about our group yoga classes in Applecross, Fremantle  & Winthrop here.   Find out more about private classes with an experienced yoga therapist here
Testimonial from chronic back pain sufferer
I am not being lazy this week, honestly!  I could go on with my own story and there is lots of research I could point you towards .  However,  I really feel this  is best told by someone who has been there.  One of my lovely clients was kind enough to put pen to paper and share her story. She did so in the hope that others with chronic back pain may be inspired to try some yoga therapy – Thanks so much to Jeanette 🙂
"I was 58 years old and feeling generally unwell; being overweight and sub-thyroid (which included mild depression and an inability to lose weight). I also suffer greatly chronic lower back pain as a result of an injury. Both my GP and physiotherapist were strongly encouraging me to do regular yoga and generally improve my health regime"….. Read Jeanette's full story here
Follow these links for more information on our yoga back pain Perth group classes or private yoga therapy our regularly held spine release workshops or to read more on spinal tension, back pain & The breath