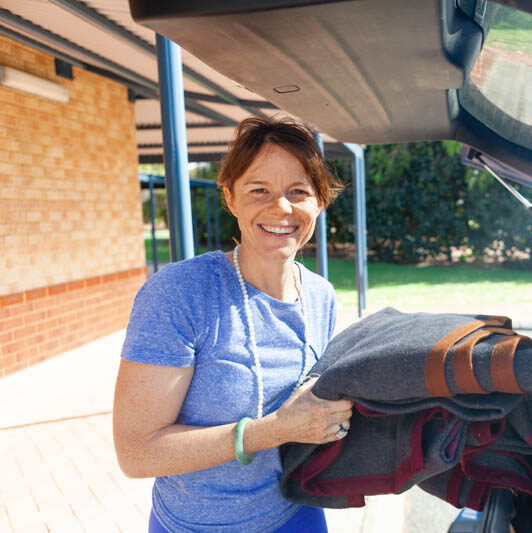 I have loved and practised yoga for almost 20 years. I love how accessible yoga is, and can be practised anywhere, anytime. But what I treasure most about yoga is the ability to connect to the flow of my breath with or without movement, and calm my mind within just a few minutes. This is what lies at the core my yoga practice and my teaching today.
When I realised that yoga was becoming a life calling for me, I began my teacher training and spent the next nine years studying under some of the most experienced and respected yoga teachers in Western Australia. I developed a strong foundation in various styles of yoga, including Iyengar Yoga, Ashtanga Yoga and Hatha Yoga.
Today, I teach predominantly Hatha Yoga, using a therapeutic approach that meets you at your level of ability. Each time I unroll my yoga mat and guide my students through their yoga practice, I bring together the wisdom I acquired from my wonderful teachers and the knowledge I continue to gain from my ongoing study of human anatomy.
Every week is a little different as I write my own sequences to support the various ages and abilities of my students. But although the poses may differ from week to week, I maintain a focus on strength, stability, relaxation and the breath. I gently guide my students through each pose, offering cues and variations to enable them to connect with their bodies and to move in a way that is aligned with their needs on that day. It gives me great joy to watch my students progress at their own pace, gaining confidence in their bodies and their yoga practice.